Fit, healthy and a in good mood
…your fitness and active holiday at the Hotel Schwarzbrunn in Stans in Tyrol
For ease, drive, and dynamic, our 850-m² fitness & health club is available for you in the
4-Star Superior Wellness Hotel Schwarzbrunn
. First-class equipment, highly trained coaches and a
varied exercise and sports programme
await you here. In Schwarzbrunn fitness doesn't just get you fit, it's also a lot of fun! And your body's happiness is the reward for your efforts ...
Work out in our well-equipped hotel fitness studio
Modern equipment for strength & stamina in 850 m²
(7:30 am – 10 pm, Sat and Sun 08 am – 5 pm, with supervision) to 33 weight machines and dumbbells, 25 cardio machines and in our aerobic area.
Minimum age: 16 years.
Advantages for direct bookers

Free Grander water
7 different electrolyte drinks included
Free use of the solarium (from 18 years)
360° Tour
of Paradise World Fitness Studio
Active SPA Program
Trend sports, classic gymnastics or breathing exercises: The free Schwarzbrunn Active SPA program will surprise you every day with other fitness activities (depending posted locally) such as:
Feldenkrais relaxation technique, Crosspower
Spinal Fitness, circuit training, balance training, power belly, pelvic floor exercises, stretching
Gym with dumbbells, fitness balls, resistance bands
Stretching, spinal balance
Aqua Balance and Aqua Fitness
Outdoor program, including Nordic walking tours, Smovey walking, Nature-yoga, Schwarzbrunn Adventure, picture hiking, night skiing, snowshoeing, hiking, bike tours and much more
Top trainer for your fitness & health
Your fitness and health is in good hands with us. The Recreation Team are certified trainers and teachers for fitness and health, sports rehabilitation and prevention and trend sports.
In order to achieve your own personal fitness goals, we recommend our tailor-made fitness programme with a personal trainer at your side - on request with a check-up.
Enquire about personal training
Fitness & Health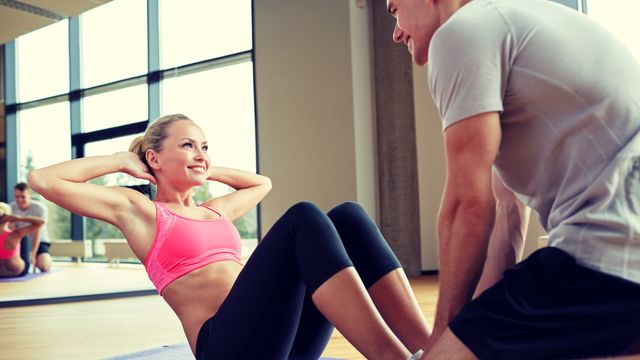 Personal Training
Back training / Posture training
Figure training / Body styling
Workout / Fitness Training
Relaxation training
Duration: 90 minutes
Active SPA Program
Wellness & Fitness in one
It is the interplay of relaxation and action that makes you happy. That's why we offer you not only a wonderful world of relaxation in our spa area, but also a top active spa programme:


In the water
Aqua Fitness: easy endurance training in the water
Aqua Balance: stretsching and mobilizing in the water
In the saunas
Sauna infusions: Depending on the season with different themes and scents
Karwendel peeling, Schwarzbrunn peeling: Care for a velvety soft skin, adapted to the seasons
Free training in the Fitness & Health Club
25 cardio and 33 strength machines are at your disposal. You will be introduced to the equipment by professional fitness trainers.
Courses in the Fitness & Health Club
Feldenkrais deep relaxation
Spinal gymnastics: targeted training for back, gluteal and abdominal muscles (strengthens the back and helps with back problems)
Power belly: Special workout for the "problem zone" abdomen
Circuit training: 15 different stations with short intensive training of 30 seconds or 1 minute. A short break and then off to the 2nd round!
Stretching, Crosspower, and more. 
Spinning/Indoor cycling: Cycling indoors with motivating music. Super training as preparation for the coming cycling season!
The active spa program is included in the included services.